Study
Related Topics
Professional development positively effects engagement and retention, study says
HR Morning
JULY 29, 2016
recent study provides us with some new insight. . Here are some highlights of what the study uncovered: More than three-quarters (78%) of survey participants said they had access to some form of developmental programs. In this week's e-newsletter Management Retention & Turnover BetterBuys engagement professional development studyWhat sort of opportunities do employees want?
Study Reveals Positive Employee Experiences Matter
nettime solutions
DECEMBER 16, 2014
Our study showed that while 91.3% of employees felt that their organizations'' sick day policy was "fair," almost 15% of those respondents shared that it was difficult for them to access those sick hours. Our study found that the two biggest challenges remote managers faced both involved the concept of time: What time is my employee arriving and departing (starting/stopping work)?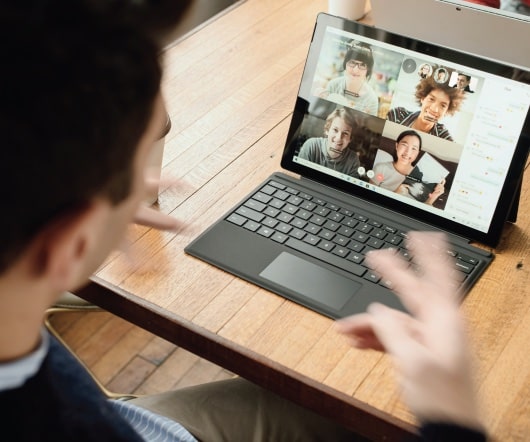 Study – When is enough actually enough?
EmployeeConnect
DECEMBER 20, 2016
Over the past week, I've had quite a few conversations with HR professional on the brink of a role change or looking to undertake some study in 2017. The conversations go something like "I've just finished my Diploma in X and I have a few modules to do on my Cert IV in Y, but next year I'd really love to study something new". When is enough study simply enough. love to keep mentally active through reading, podcasts, webinars, learning from others and more formal study. Changing the mindset So how do we ensure we get off the study bus? What is enough?
Talent Mobility Case Studies and Research [Podcast]
UpstartHR
DECEMBER 7, 2016
In addition, I examine some case studies and examples of companies that are doing interesting work with talent mobility, including World Bank Group, Chipotle, and Hootsuite. General Case Study HR Podcast Succession Planning Talent Talent Management Talent Mobility We're Only HumanTalent mobility is the practice of using internal talent to fill temporary or permanent roles.
HR Innovators Conference - 6 Recorded Sessions
Advertisement
And don't miss the IBM case study on badges Get access to 6 education-packed sessions from the HR Innovators Conference covering HR issues critical to success today. Topics include millennials and culture, creating meaningful workplaces, using social media to attract talent, how talent loss affects innovation and more.
Conference