Analytics

Wellness
Related Topics
The Talent Analytics Workflow Needs Non-Analytical Talent Too
ATD Human Capital
MARCH 28, 2017
Many articles discuss how human resources needs to be an analytics culture, and that all HR employees need to learn analytics. As I speak around the world and talk to people in HR, I recognize the fear of those who have little interest in analytics.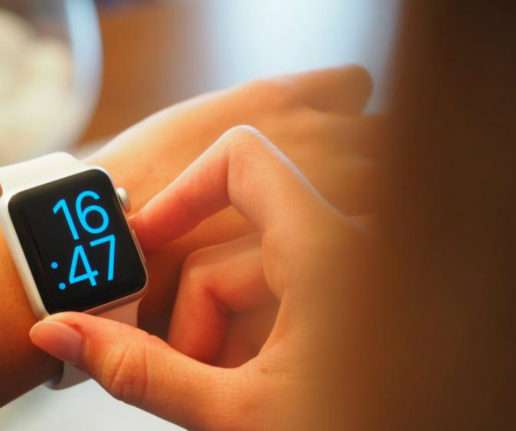 Technology Revolutionizing Workplace Wellness
SuccessFactors
DECEMBER 28, 2016
Wellness in the workplace is a huge and growing trend these days. That's why employers are introducing wellness programs in droves, and at the same time turning to technology as a tool to monitor, promote, and reward their employees' fitness achievements. Program analytics.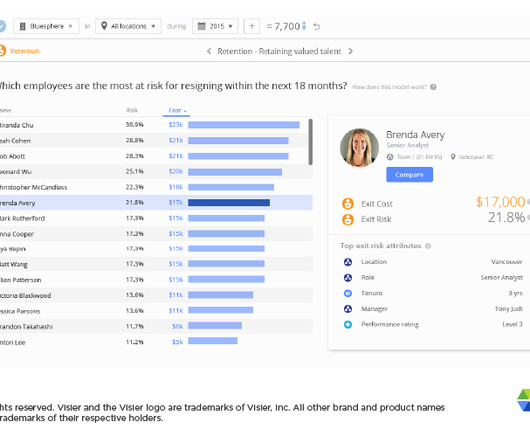 HR Analytics – The "GPS" of True HR Transformation
Visier
MARCH 31, 2016
The same could be said – most recently – for the terms, "workforce analytics," "talent analytics," and other variants of this. These include: Setting the global HR strategy: requires change analytics capabilities. Numbers behind HR – benchmarking & analytics.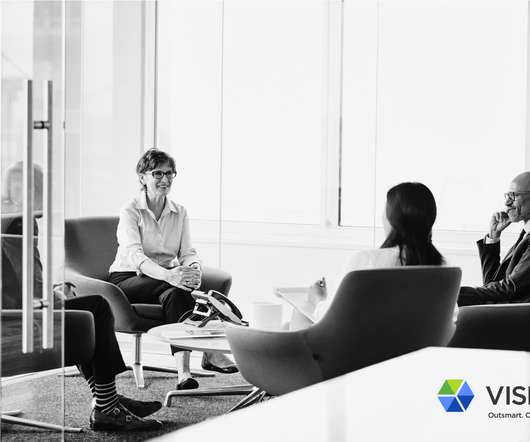 Analytics Must Be HR's Top Priority To Be Strategic
Visier
OCTOBER 13, 2016
Unfortunately, HR leaders are frequently so busy that most haven't found the time to realize that "The War For The Future of HR" is already over, and "data analytics" has won! And that approach served HR executives well.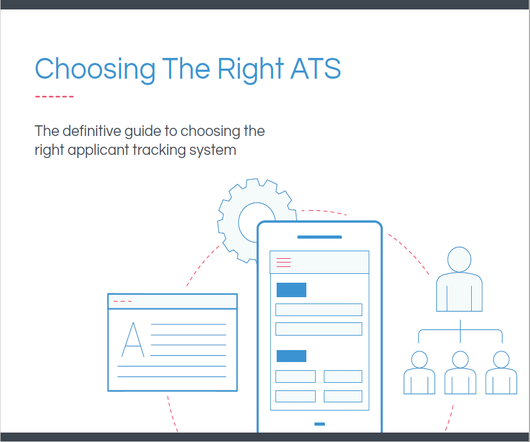 The definitive guide to choosing the right applicant tracking system
Advertisement
throughout your evaluation as well. Recruiting analytics that measure KPIs such as the stage-to-stage. Lastly, the analytics built into such recruiting software is designed. This means that a well-run selection process for choosing.

System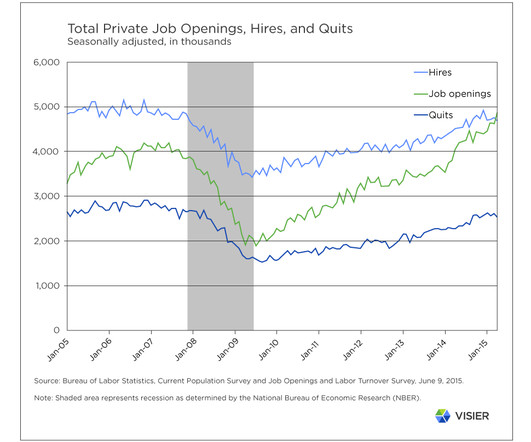 Fact or hype: Do predictive workforce analytics actually work?
Visier
JULY 16, 2015
When determining the validity of our predictive analytics capabilities, customer data analyzed was anonymized. Why is proving that predictive analytics work so hard? How did we validate Visier's "at risk" predictive analytics technology? This one is for you, Bill Kutik.
Five HR Analytics Terms You Need to Know
SuccessFactors
OCTOBER 28, 2016
The sheer volume of information HR analytics can bring to the table has moved HR practitioners from an out-of-sight, out-of-mind, back-room business function to a major player when it comes to company goal-setting and overall planning. Five HR analytics terms you need to know.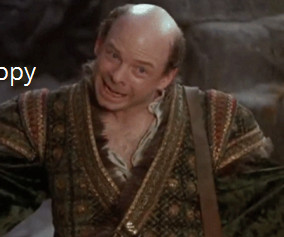 Why I don't really like the whole analytics and big data thing in HR
What is Paul Thinking
MARCH 18, 2016
It's been something in the back of mind, wound tight, ready to spring with the right trigger – the feeling this whole mad, headlong rush into big data and predictive analytics for HR isn't right. I'm no Vizzini missing the point on what big data and predictive analytics mean.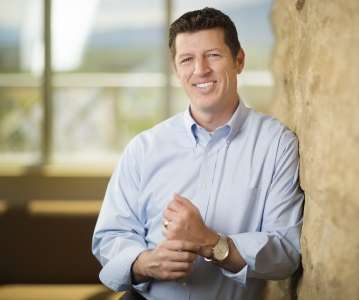 Applying Domain Expertise to Big Data Analytics
Visier
MARCH 15, 2017
Despite years of hype, development, and openhanded spending, big data and business analytics haven't lived up to their massive potential. I believe it's because of their unique and innovative approach to business—and more specifically, human resources—analytics.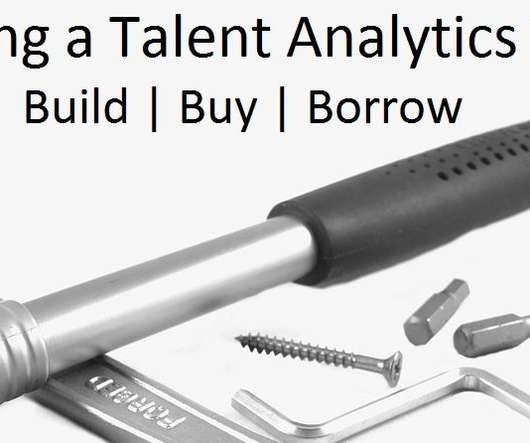 Developing a Talent Analytics Function: Build, Buy, or Borrow
Lighthouse
MARCH 7, 2017
I'm currently in the midst of a research project examining how some of the best and brightest companies in the world hire people analytics talent. Building a people analytics team for the first time isn't like hiring a new administrative assistant or a new accountant.