Recruitment

Wellness
Related Topics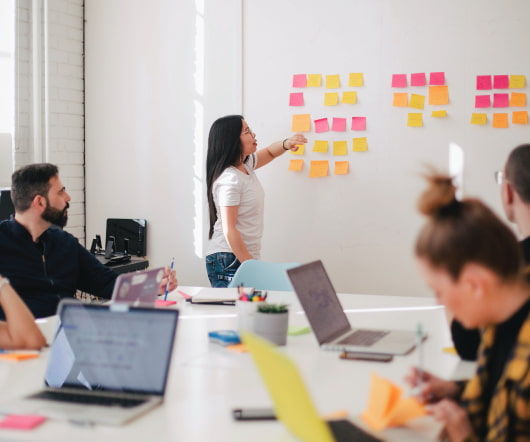 Employee Well-Being Impacts Your Recruiting Efforts
HR Bartender
NOVEMBER 29, 2015
We know that one of the most effective ways to recruit is using employee referral programs. So we agree – employee referrals are important to our overall recruitment efforts. But, how does this relate to employee well-being? via @LinkedIn #Recruiting Trends 2016.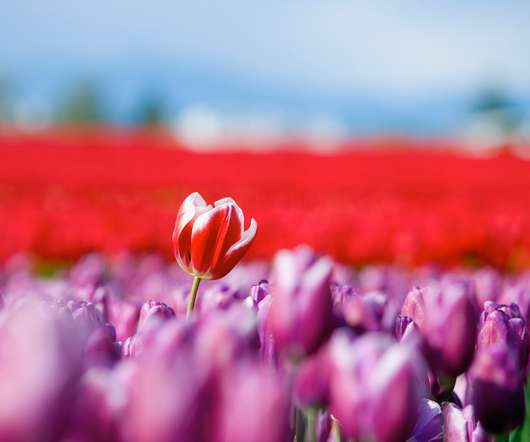 Engaging Employees Through Wellness Programs
SuccessFactors
APRIL 5, 2017
And according to Gallup, "employee engagement has barely budged in well over a decade.". Wellness and employee care must become a top of mind issue. A focus on personal wellness is not just a feel-good HR issue, this is a business issue. This may well even be a crisis.
How to Use Pinterest to Recruit Remarkable Employees
Capterra
APRIL 25, 2017
Update: 4/25/2017: Pinterest recruiting is becoming increasingly common. I'm always left wondering, "Well, yeah, but can I use it for anything actually useful ?". Pinterest Recruiting. Employ user analytics to track what Pins are doing well, and with whom.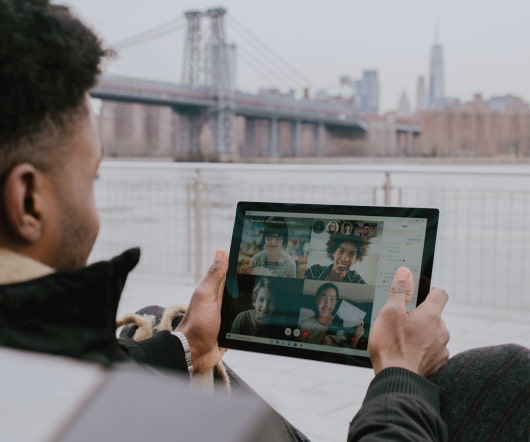 The New Recruiting Metric: First Year Retention
UpstartHR
AUGUST 24, 2015
Recruiting, in some ways, is actually easier to measure because it is very similar to sales: you either have results or you don't. When I realized the link from retention to recruiting Several years ago I ran into the wall. What recruiting KPI's does your company use?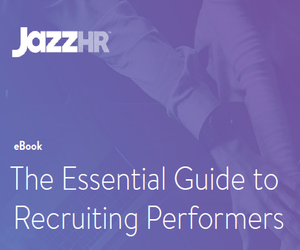 The Essential Guide to Recruiting Performers
Advertisement
Recruiting Performers. How to build a scalable recruiting process that consistently results in great hires. Table of Contents How to Recruit Performers | Table of Contents Introduction. Which Type of Employees Are You Recruiting Section 3. You probably know Paul well.

eBook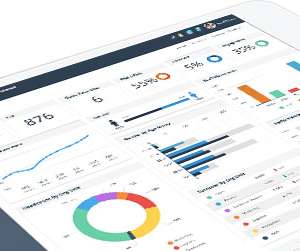 Why Do We (So) Often Recruit the Wrong People?
EmployeeConnect
OCTOBER 3, 2016
Too late though, our judgment has led to a bad hire and we ended up recruiting the wrong person for the job. The problem lies in the fact that we often fail to perceive a person in an objective way during the recruitment process as a number of biases influence our perceptions.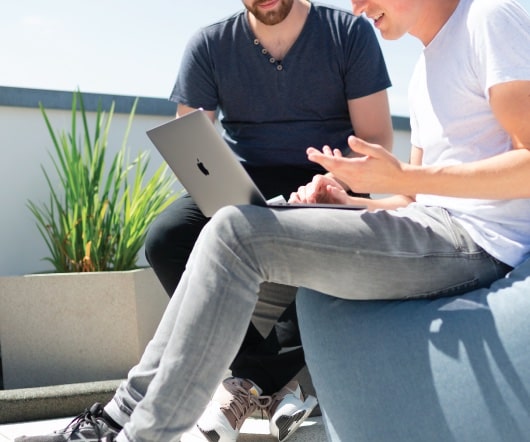 Giving the Gift of Financial Wellness & Education
Ceridian
FEBRUARY 13, 2017
In 2017 my focus is on two key areas – education and financial wellness. They can increase employee engagement, control talent management costs, and support employees in the area of financial wellness. By Lisa Bull, VP of People Academy, Ceridian.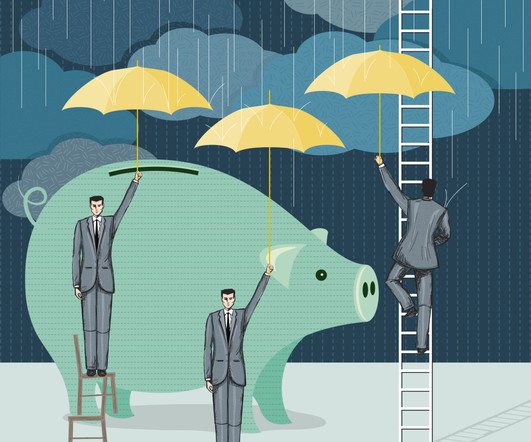 Financial Wellness
Laurie Ruettimann
JANUARY 20, 2016
I work with a lot of recruiters, and many of them are complaining about job seekers who have inflated and unrealistic salary expectations. But recruiters and hiring managers don't like pushy negotiators, and some people are even punished for negotiating at all.
Six Leadership Tips for Thriving Wellness Programs
TalentCulture
NOVEMBER 16, 2015
When corporate wellness works well, it starts from the top-down. Leadership buy-in of corporate wellness programming can make a big difference in the success of the program. Be a wellness role model.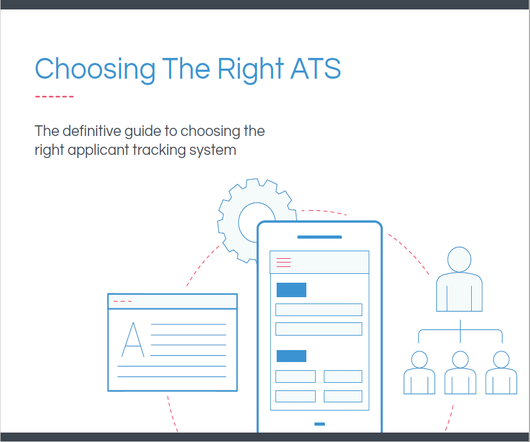 The definitive guide to choosing the right applicant tracking system
Advertisement
Recruiting Software for Agencies Establish a Timeline for Your Go-Live Date Outline a Selection Read the Fine Print Table of Contents Map Out & Understand the Pricing Structure Know the Activation Plan -. the opportunity to dramatically improve the recruiting and hiring processes.

System