The 2021 Human Resources Today MVP Awards!
Human Resources Today brings together the best content from hundreds of industry thought-leaders. These awards will recognize the Most Valuable Posts as judged by our readers, award committee, and our machine intelligence and social media. We will recognize the posts that provide the highest value to industry professionals - useful and actionable information, that is tactical or strategic in nature, providing either long-term or short-term value.
Check out the 2021 MVP Award Winner Acceptance Speech Compilation:
Click on the categories below to vote for your favorite articles to win a Human Resources Today MVP Award! You can vote for up to 3 articles per category and a Human Resources Today account is needed to participate.
CATEGORIES
Awards will be given for articles covering the following categories:
Audience Size
Every day, our articles are read by an audience of over 315,000 people on our site and newsletter. We use our machine intelligence and social media, bolstered by our editorial team, to curate this content.
But as 2021 comes to an end, we want to know: of all of our articles, which are the best of the best? Our machine intelligence, social media, and editors can get us close. But we want that extra special touch that comes from beloved reader feedback.
You can represent these 315,000 readers. Cast your vote and let us know what you like to see!
Judging Criteria
We're judging posts that we see to provide the highest value to industry professionals. Does your article include useful and actionable information? Is it tactical or strategic? Does it provide short- or long-term value? Those are the types of questions our judges will be asking themselves.
PROCESS AND TIMING
Submitting content for consideration
Articles must have been published between October 13th, 2020 and October 11th, 2021 to be eligible.
Nominations are open until October 11th, 5pm Pacific Time. After that, our panel of judges will review the nominations and narrow them down to a list of finalists for each category.
Voting
Finalists will be announced on November 15th. Once finalists are announced, we will open up voting to our readers. When voting is open, you will be able to click on the categories listed towards the top of the page and select up to three winners per category. An account with Human Resources Today is needed to vote. Voting ends on November 29th. Winners will be announced on December 13th.
Program Committee
Meet our expert panel of judges!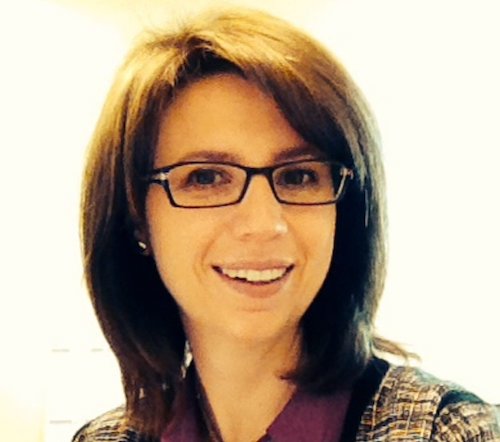 Mary Faulkner
Senior Advisor, IA
Mary Faulkner is a talent strategist and business leader with more than 15 years' experience in helping organizations achieve their goals. Mary landed in HR by way of learning and development and then made her way around to every part of HR at one time or another…. Mary is a principal with IA-HR, a consulting firm that helps guide organizations through business transformation. In addition to her work within companies, Mary authors a leadership development blog called Surviving Leadership, and is a regular contributor to different publications, including a monthly column on recruiting strategy for ERE.net.
Ben Eubanks
SPHR, SHRM-SCP, Principal Analyst at Lighthouse Research & Advisory
Ben leads the human capital research practice at Lighthouse Research & Advisory, a firm dedicated to uncovering the trends and leading practices to help employers hire, engage, and retain their best talent. His research spans talent acquisition, talent management, learning and development, and other relevant topics. He also hosts the We're Only Human podcast, a show that focuses on the intersection of people and technology in the workplace. HIs book, Artificial Intelligence for HR, is the industry's most in-depth look at how AI will influence HR technology and practices for years to come.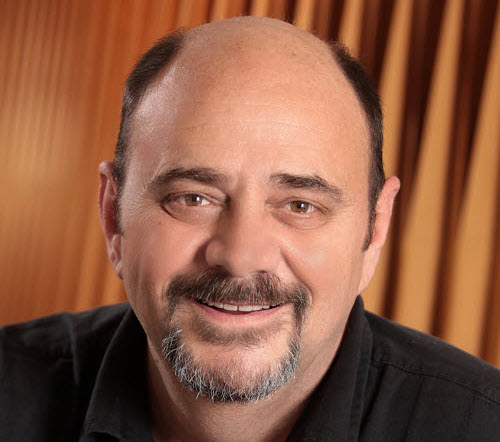 Paul Hebert
Senior Account Executive, WorkStride, Inc.
Paul Hebert is a Senior Account Executive at WorkStride and a writer, speaker and consultant. Paul focuses on designing programs and processes that influence behaviors that drive business results. He is dedicated to creating true emotional connections with your channel partners, employees and even consumers, so often overlooked in our automated, tech-enabled world. Through the use of proven motivational theory, behavioral economics and social psychology he has driven extraordinary company performance for his clients. Paul is widely considered an expert on motivation and incentives.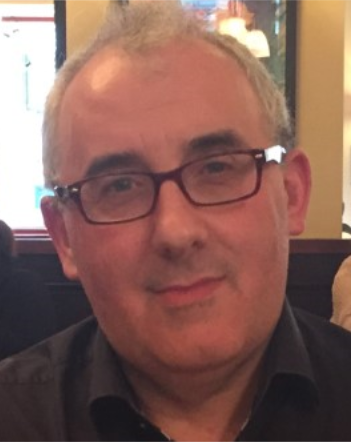 Thomas Garavan
Professor of Leadership Practice in CUBS, University College, Cork
Thomas Garavan is Professor of Leadership Practice in CUBS, UCC. He was recently listed in the Stanford University Science-Wide author citation indicators 2020 as one of the top 2% of academics in Economics and Business. He is a world leading expert in leadership development, learning and development and HRD. He published 185 journal articles, 16 books, 26 book chapters and 6 monographs. He has published extensively in the leading HRD journals including HRDQ, HRDR, ADHR, HRDI and HRDI. He has also published extensively in the top four HRM journals: HRM (US) HRMJ, Personnel Review and IJHRM. In addition, he has published extensively in management journals including: International Journal of Management Reviews. European Management Review, Journal of Business Research, Tourism Management, Information Technology and People, International Small Business Journal, Thunderbird International Review, Journal of Sleep Research and Business Ethics: A European Review. His most recent book publications include Learning and Development in Organizations: A Systems-Informed Model of Effectiveness (Palgrave), Strategic Human Resource Management (Oxford University Press), Handbook of International Human Resource Development (Edward Elgar) and Global Human Resource Development (Routledge). He is co-editor of European Journal of Training and Development and Associate Editor of Personnel Review and is a member of the HRDQ, HRDI, HRDR, ADHR, HRMJ, International Journal of Training and Development and International Journal of Human Resource Management. He has extensive teaching experience with undergraduate, post-graduate and post experience students in addition to executive education and leadership development. He was recently elected to the Hall of Fame of the Academy of Human Resource Development, USA and has won numerous awards for publication and journal editing.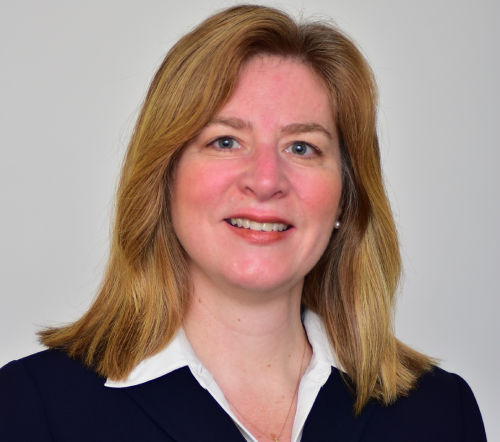 Laura Lough, Esq.
Director of Publications, American Payroll Association
Laura leads the editorial division at the American Payroll Association, the nation's leader in payroll education, publications, and training. She and her team of licensed attorneys research and write APA's 15 professional publications and newsletters, including The Payroll Source – the industry's indispensable reference text for payroll compliance. Laura has more than 25 years of editorial experience and led her team in taking APA's printed books online to the APA Bookshelf. Laura also provides a technical review of APA's membership magazine, PAYTECH. She is a frequent speaker about payroll topics and a member of the New York Bar.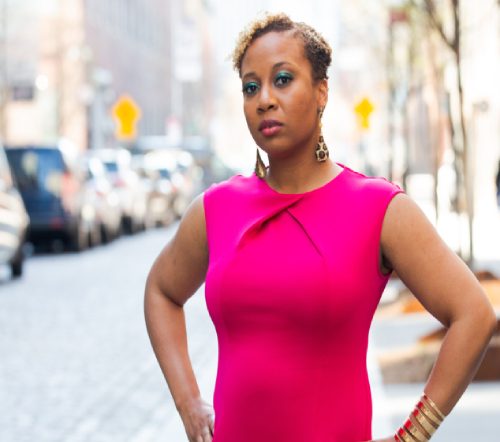 Janine Nicole Dennis
Chief Innovations Officer, Talent Think Innovations, LLC.
Janine is the Owner/Chief Innovations Officer for Talent Think Innovations, LLC, a business strategy and management consulting firm. Her career spans over sixteen years in HR, Talent Acquisition, and Talent Management that has taken her through the world of pharmaceuticals, K-12 education, technology, private equity, healthcare, staffing, and R&D just to name a few sectors she has worked in. Janine is a dynamic speaker, entrepreneur, and an important and respected voice bringing both a human touch and business savvy to the companies and businesses she works with.
It is through the trials and tribulations of her career travels and her passion for Business, Technology, Digital Transformation and Talent Management that she created Talent Think Innovations in January 2013. Her aim is to provide practical and sustainable solutions, programs and strategies that are a catalyst for innovation. Through her work she is using her experience to get businesses and individuals from surviving to thriving allowing them to succeed in an age of rapid transformation.
Janine doesn't just preach innovation-she lives it. A globally-known figure in Human Resources and Business, she is a contributor for HRD Connect and Ultimate Software. Janine is a rare professional who isn't afraid to tackle the obstacles and issues facing us as a society and global marketplace. She has been quoted by HBR, Thrive Global, Bustle, The Cut, Atlanta BlackStar, Newsday, SHRM, USA Today and has been featured by Entrepreneur, Fast Company, Black Enterprise, and Ebony Magazines. In 2013, Ms. Dennis was also named one of the Top 100 Most Social Human Resources Experts on Twitter by Huffington Post and one of 50+ Unstoppable Women in HR Tech by Clear Company. Additionally, she was a part of the first-ever IBM + Purematter VIP Futurist Project. She also served as Project Manager for the revamp of IHRIM's HRIP certification exam in 2019. The HRIP exam is designed to qualify HR Tech and HRIT professionals in competencies rooted in HR Technology's best practices. Janine is currently in the process of transitioning her knowledge and work in HR to focus on both Future of Life and Total Wellness as well as sprouting a technology company that will address the challenges the differently-abled community has in becoming gainfully employed. She proves that humility, innovation, and practical thinking has value and is fast becoming the new business imperative.
Follow her across social media at @MzJanineNicole. Catch her in action on AnchorFM for her "Growth on my Terms" podcast.