Retention and Turnover
Related Topics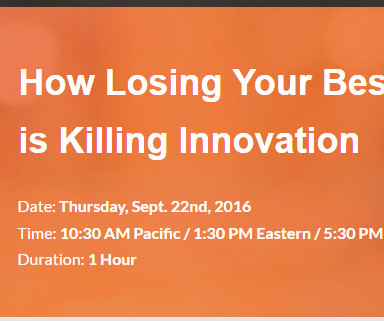 How Much Is Employee Turnover Costing You?
UpstartHR
SEPTEMBER 19, 2016
Years ago, I worked for an organization with a turnover problem. Everyone knows that employee turnover is a problem, but just how much of an issue is it, really? Today we're going to explore the far-reaching nature of turnover and what it means for your organization.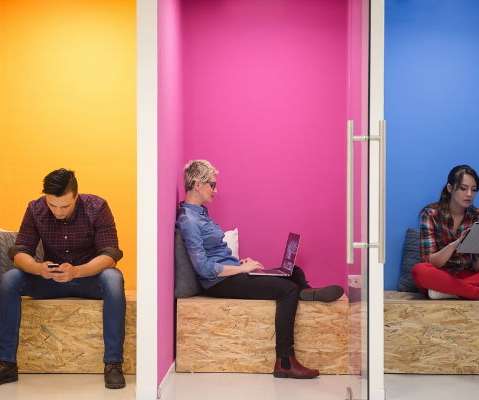 Correlating HR Consumerization and Minimizing Turnover
Get Hppy
APRIL 21, 2017
Employee Engagement and Retention. Aside from placating candidates, employee retention and engagement are some of the most important issues in HR. Through predictive analysis, they continuously evaluate "retention risk" for key job roles. Employee turnover HR Trends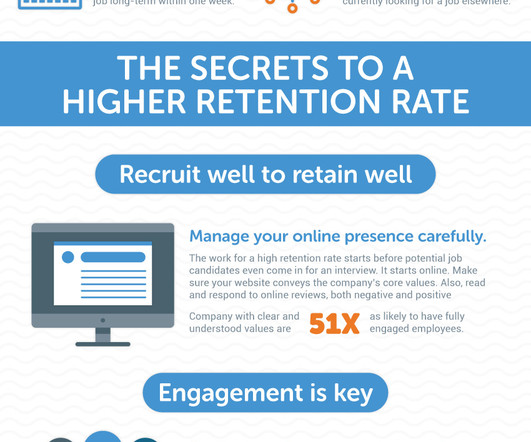 The Secrets of Low Turnover Companies [Infographic]
HighGround
MARCH 15, 2016
One metric often used to assess the health and attractive power of an organization is its turnover rate. Measured as the percentage of employees in a workforce who leave during a set period of time, turnover rate reflects employee engagement at a certain company.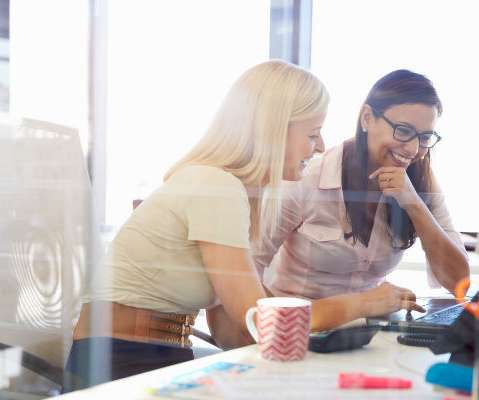 How Does Mentoring Impact Employee Retention?
Get Hppy
APRIL 23, 2017
Employee turnover is fast becoming a challenge for organizations around the world. In a report provided by the Hay Group, the turnover rate for the time period of 2013 to 2018 is anticipated to be 23 percent. First, let's take a look at the hard costs of high turnover.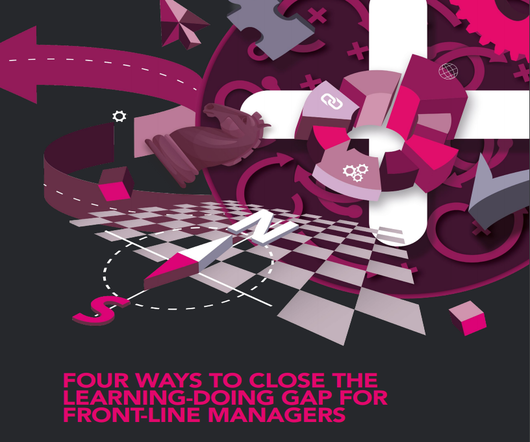 4 Ways to Close the Learning-Doing Gap for Front-Line Managers [GUIDE]
Advertisement
turnover across the entire frontline." retention by 40%." by 52%, and employee retention. retention, productivity, and employee engagement. FOUR WAYS TO CLOSE THE. LEARNING-DOING GAP FOR. FRONT-LINE MANAGERS 4FOREWORD We're in business to help organizations.

Wellness