Performance Management
Related Topics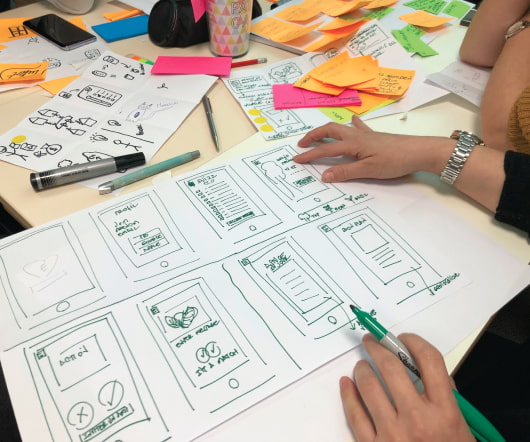 Performance Management Automation
EmployeeConnect
MARCH 13, 2017
The secret behind an organisation achieving a greater level of success is its robust performance management. The key to your organisation outperforming your competitors is to improve the morale of your employees, increase their overall productivity, and create a sense of loyalty amongst them through performance management. There are multiple ways to create a strong performance management process. Leadership Performance
Neuroscience in Performance Management
ATD Human Capital
FEBRUARY 23, 2016
Of all talent management processes, performance management is arguably the most important to get right. When done poorly, performance management not only hurts business performance, it can destroy morale and create a toxic environment.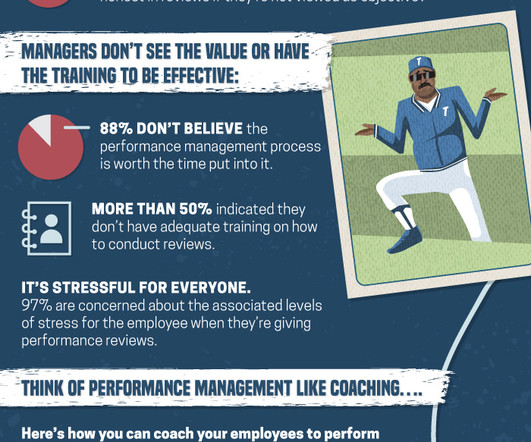 Performance Management: A Swing and a Miss? [Infographic]
HighGround
JUNE 13, 2016
Baseball season is well underway and it got us thinking about coaching – and specifically how performance management practices can take some cues from the sports world. Better employee performance management is a well-known and ongoing priority for HR.

Killing the Traditional Performance Management Approach
Lighthouse
AUGUST 29, 2016
In the last few years, there have been tons of stories about how companies are ditching performance management as it has long been practiced and replacing it with a variety of approaches. Changing Our Thinking Around Performance. Radical Thinking About Performance Management.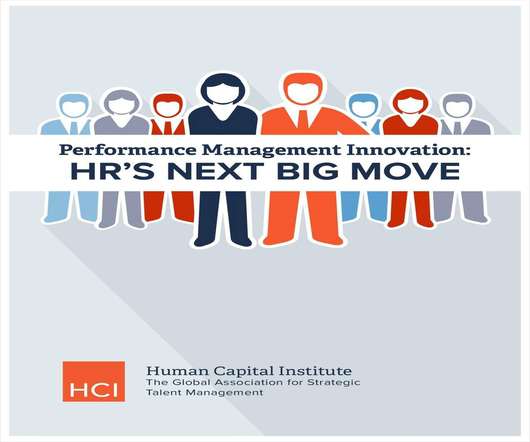 Performance Management Innovation: HR's Next Big Move
Advertisement
​It's no secret that the shortfalls and failures of traditional performance management have become glaringly apparent for most of today's organizations

Performance Management