Analytics
Related Topics
The Talent Analytics Workflow Needs Non-Analytical Talent Too
ATD Human Capital
MARCH 28, 2017
Many articles discuss how human resources needs to be an analytics culture, and that all HR employees need to learn analytics. As I speak around the world and talk to people in HR, I recognize the fear of those who have little interest in analytics.
Make HR Analytics a Priority, But See the Bigger Picture
Visier
SEPTEMBER 15, 2016
Making HR analytics a leadership priority is not just about encouraging HR to present the latest analytics innovations, but rather a true partnership to drive pivotal decisions. However, today's HR analytics are mainly used for cost avoidance, not to drive broader strategic success.
The Beginner's Guide to Predictive Workforce Analytics
ATD Human Capital
MARCH 1, 2017
Today's business executives are increasingly applying pressure to their human resources departments to "use predictive analytics." When human resources analysts begin a predictive analytics initiative, it appears to mirror what other lines of business do.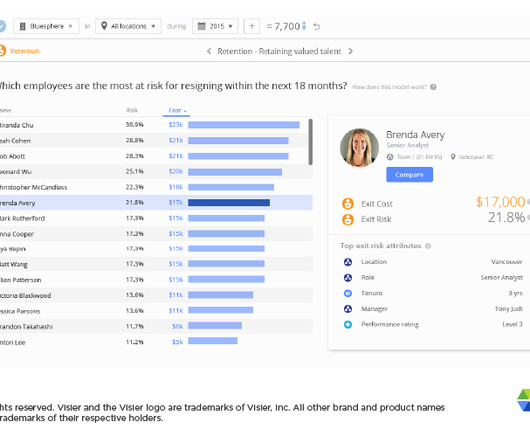 HR Analytics – The "GPS" of True HR Transformation
Visier
MARCH 31, 2016
The same could be said – most recently – for the terms, "workforce analytics," "talent analytics," and other variants of this. These include: Setting the global HR strategy: requires change analytics capabilities. Numbers behind HR – benchmarking & analytics.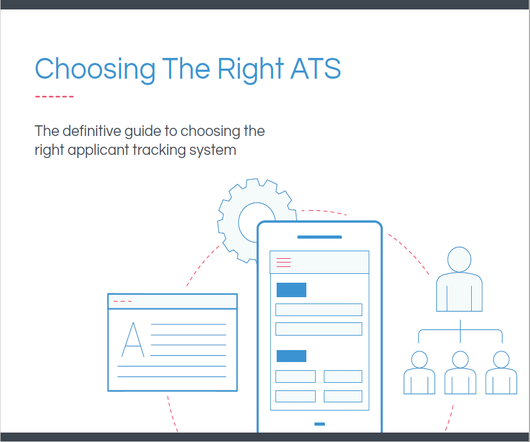 The definitive guide to choosing the right applicant tracking system
Advertisement
Recruiting analytics that measure KPIs such as the stage-to-stage. Lastly, the analytics built into such recruiting software is designed. Choosing The Right ATS The definitive guide to choosing the right applicant tracking system Introduction ATS for Employers v.s.

System