BambooHR
Related Topics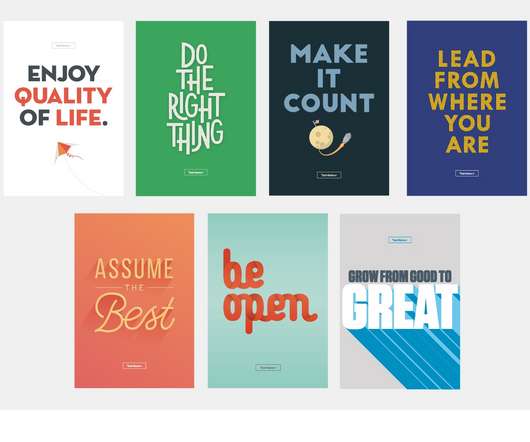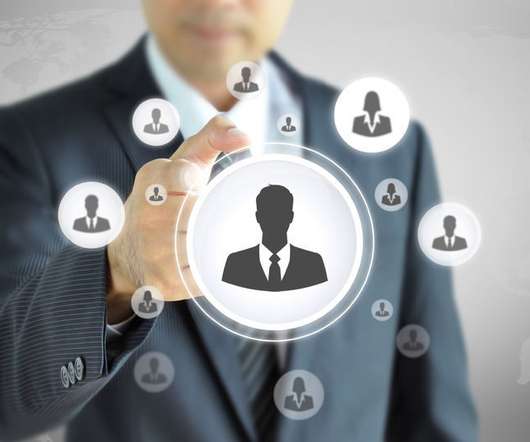 Hireology Announces Integration Partnership with BambooHR
Hireology
AUGUST 24, 2018
Hireology is excited to announce an integration partnership with BambooHR, the industry's leading software provider dedicated to powering the strategic evolution of HR for small and medium businesses. About BambooHR.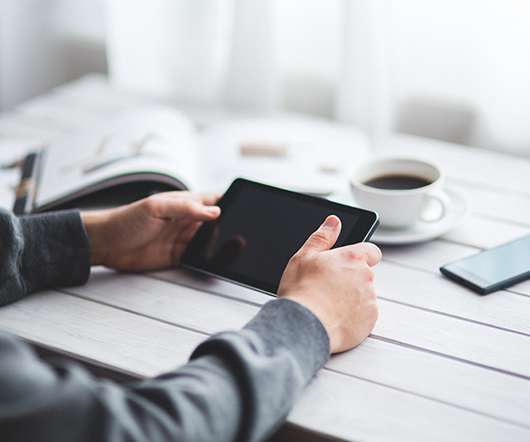 Introducing: BambooHR Professional
BambooHR
NOVEMBER 11, 2015
We've rolled out a brand new BambooHR Professional platform that will not only make you more efficient but also help you operate more strategically within your organization. The post Introducing: BambooHR Professional appeared first on BambooHR Blog. General HR ATS bambooHR HR HR software hris hrms human resources performance management2015 has been a busy year!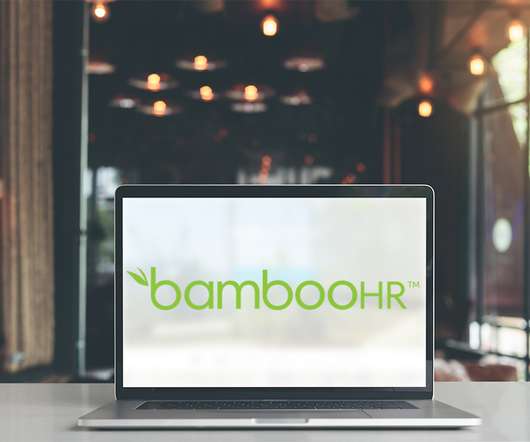 BambooHR Strategic Partnership and SSO Integration
Teamatics
MAY 16, 2018
While there are many potential HRIS platforms to choose from, we chose BambooHR as our first integration partner. As importantly, our mutual clients are raving fans of BambooHR. In late 2017, we built our first integration with BambooHR.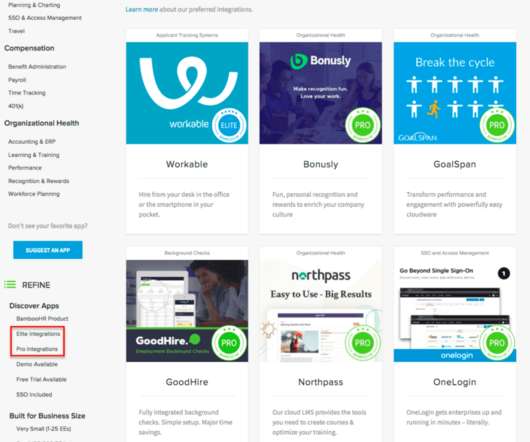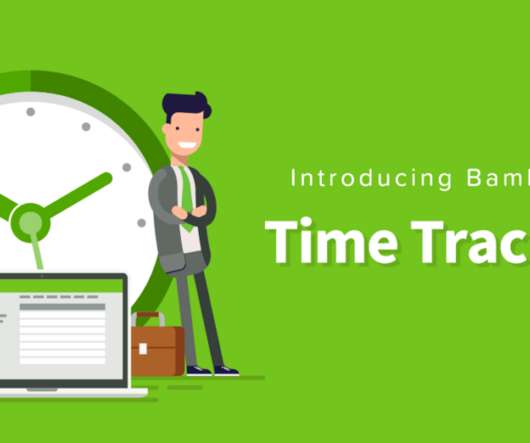 Introducing BambooHR Time Tracking
BambooHR
JUNE 28, 2018
Few tasks are as tedious as manually tracking time for hourly employees. The payroll admin has to scan their inbox for time tracking submissions, or sometimes decipher paper time cards.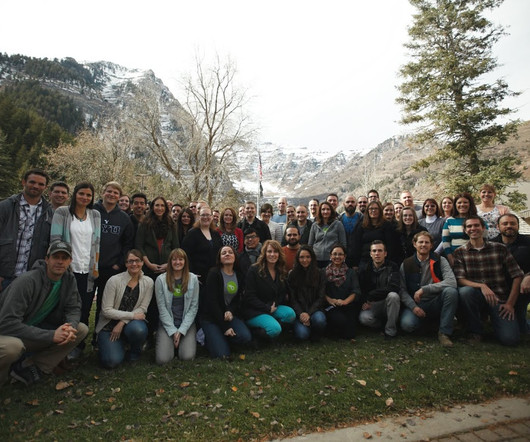 BambooHR Earns Top Workplace Award
BambooHR
NOVEMBER 19, 2014
At BambooHR, we believe we're different. But BambooHR is so much more […]. The post BambooHR Earns Top Workplace Award appeared first on BambooHR Blog.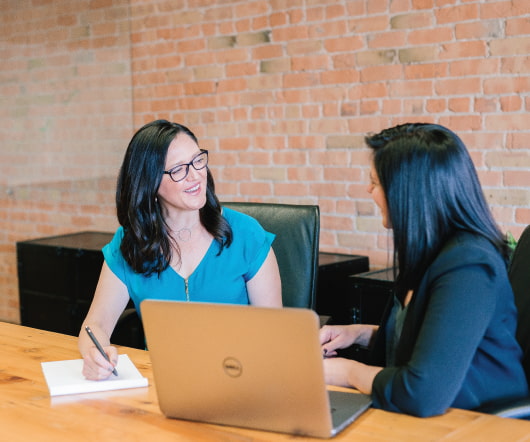 Onboard your team with BambooHR
Lattice
DECEMBER 10, 2017
That's why we're excited to announce that users of BambooHR can now import their entire organization into Lattice with a single click. Go to your company settings page, scroll to integrations, and click "Sync with BambooHR." " Click here to go to our help center article on BambooHR integration, and follow the steps therein. At Lattice, we're building a modern performance management system that makes HR's life easier.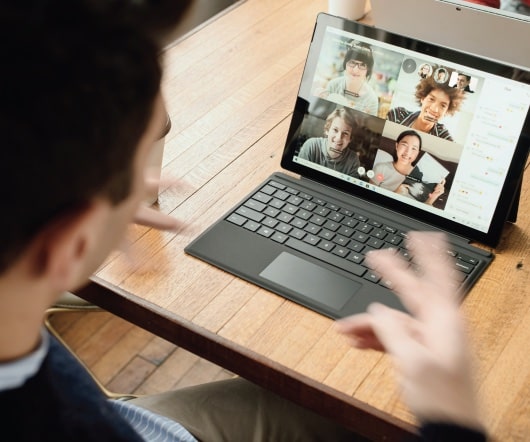 BambooHR Summit 2018 – That's a wrap!
BambooHR
MAY 10, 2018
We had an incredible BambooHR Summit 2018 full of knowledgeable speakers, new friends, and even a bit of fun. Bamboo News BambooHR Summit 2018Well folks, that's a wrap! Before we leave it to the history books, we wanted to share some of our favorite parts with you: Keynote Speakers From diversity to culture to happiness and everything in between, […].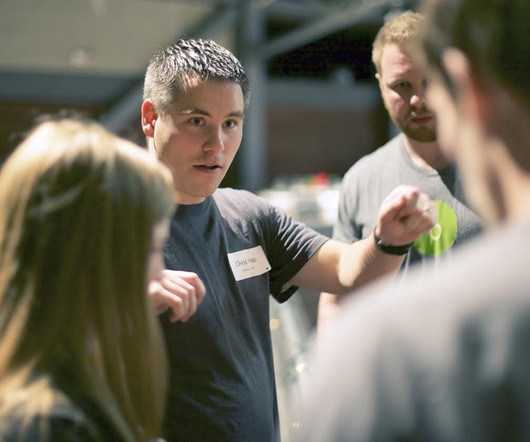 You Want to be a BambooHR Marketer (Here's Why)
BambooHR
JANUARY 21, 2016
BambooHR thinks so. The post You Want to be a BambooHR Marketer (Here's Why) appeared first on BambooHR Blog. General HR bamboohr jobs HR hris hrms human resources marketing jobs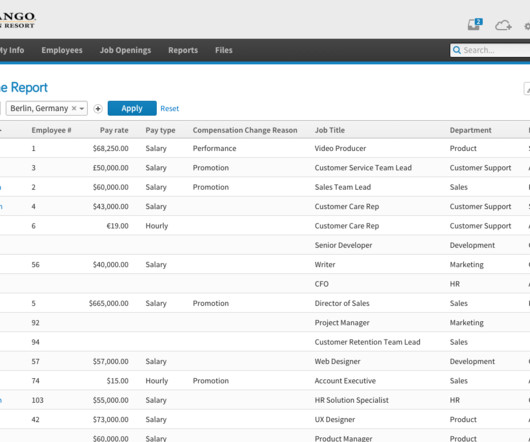 Introducing: Two New BambooHR Reports
BambooHR
JANUARY 26, 2016
Because of that, we've created two new BambooHR reports so you can see into the future and past for historical data and time-off balances. The post Introducing: Two New BambooHR Reports appeared first on. We know you're always striving to improve and evolve.