Analytics

Productivity
Related Topics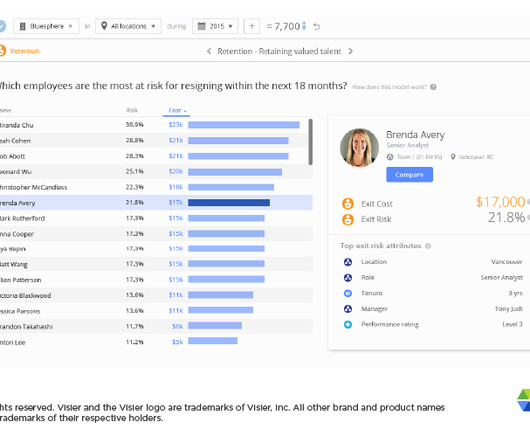 HR Analytics – The "GPS" of True HR Transformation
Visier
MARCH 31, 2016
The same could be said – most recently – for the terms, "workforce analytics," "talent analytics," and other variants of this. These include: Setting the global HR strategy: requires change analytics capabilities. Numbers behind HR – benchmarking & analytics.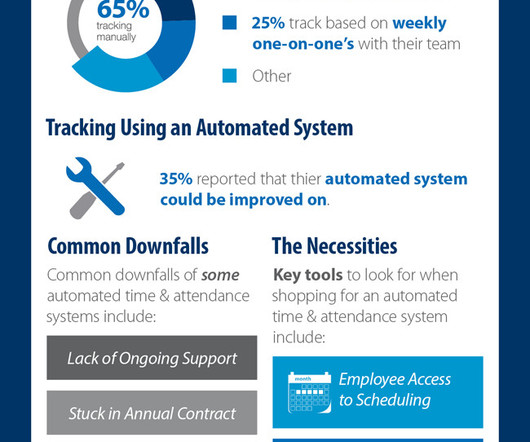 Increasing Employee Productivity [INFOGRAPHIC]
nettime solutions
FEBRUARY 10, 2016
It's important to be able to forecast effectively so you're able to streamline your workflow productivity levels. Having a clear understanding of your labor analytics can help you identify your staffing needs when and where you need them.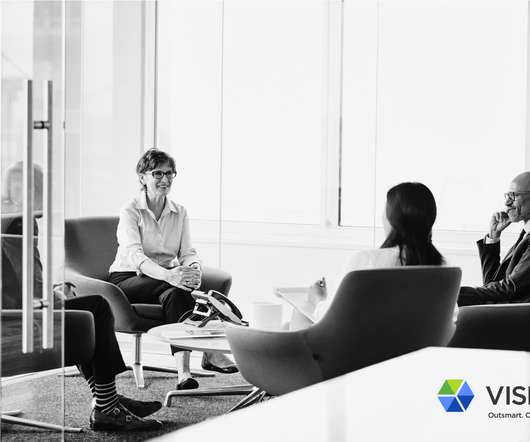 Analytics Must Be HR's Top Priority To Be Strategic
Visier
OCTOBER 13, 2016
Unfortunately, HR leaders are frequently so busy that most haven't found the time to realize that "The War For The Future of HR" is already over, and "data analytics" has won! The remaining critical strategic HR metrics should be: Workforce productivity (i.e.
HR Is About to Get an Analytics Makeover
TalentCulture
MARCH 7, 2017
Many company departments rely on analytics for decisions they make and strategies they implement. Through using analytics and data, these departments can get a better idea of what their customers and clients need or are looking for. With proper analytics, you could see this coming.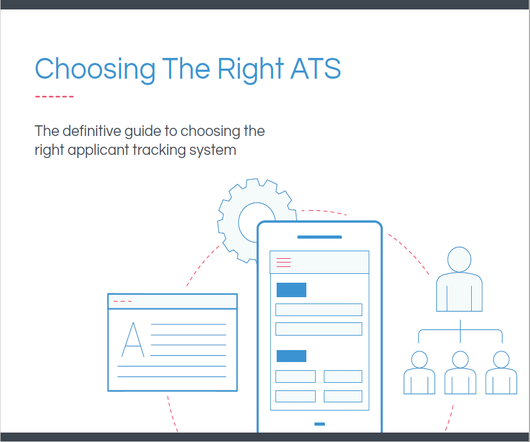 The definitive guide to choosing the right applicant tracking system
Advertisement
Recruiting analytics that measure KPIs such as the stage-to-stage. Lastly, the analytics built into such recruiting software is designed. product demos. product demos, at least insist on an initial phone call with a sales person. Set up a product.

System