Productivity

Wellness
Related Topics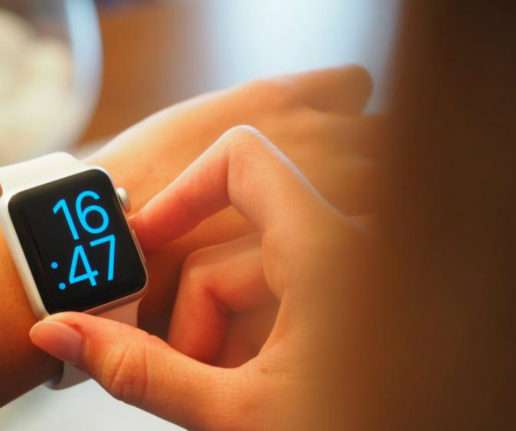 Technology Revolutionizing Workplace Wellness
SuccessFactors
DECEMBER 28, 2016
Wellness in the workplace is a huge and growing trend these days. A healthier employee is a happier employee—and also a more productive one. employers offer a wellness program, an increase from 58 percent in 2008. How do you add social interaction to a workplace wellness program?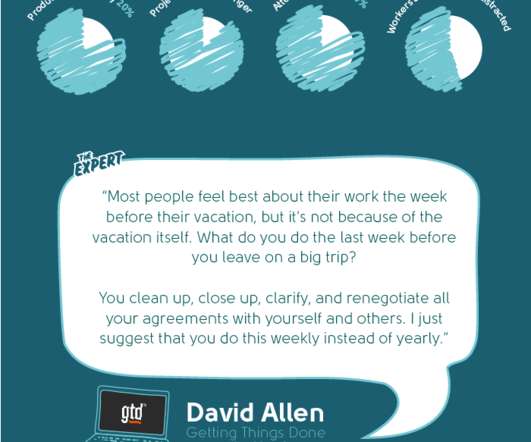 [Infographic] Productivity And Motivation Tips From Experts
Get Hppy
MARCH 21, 2017
They say a happy workforce is an effective workforce, and if you treat your employees correctly and look after them, they will perform well and take care of you in return. What if we told you that you can increase workplace productivity by looking at the two areas we've mentioned?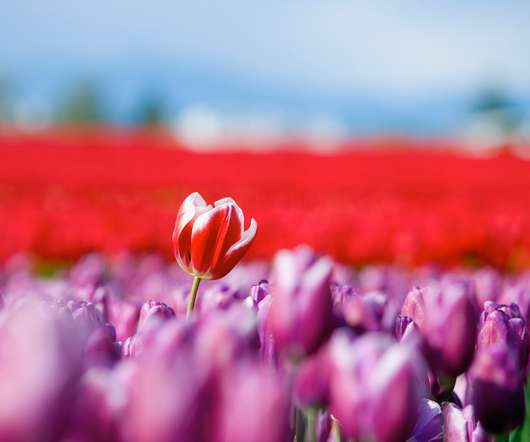 Engaging Employees Through Wellness Programs
SuccessFactors
APRIL 5, 2017
We also known that productivity – the average output of work per hour by an employee – is stalling. And according to Gallup, "employee engagement has barely budged in well over a decade.". Wellness and employee care must become a top of mind issue. This may well even be a crisis.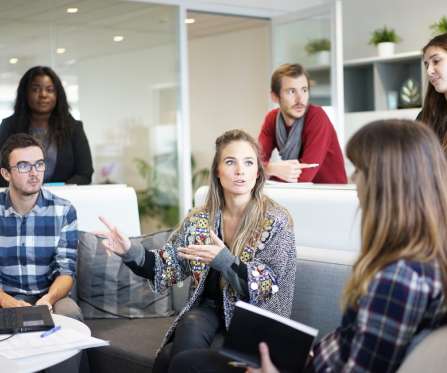 5 Ways Wellness Programs Can Enhance Employee Engagement
Achievers
APRIL 20, 2017
More than the just good of the company, your employees are interested in achieving work-life balance and seeing to their own personal well-being They want to work for a company that values those things as well. By: Barron Rosborough. Digital Marketing Coordinator, SnackNation.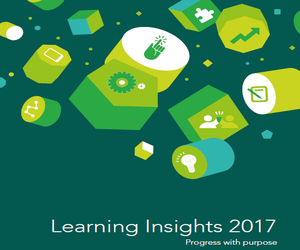 Learning Insights Guide 2017: Progress with Purpose
Advertisement
DO REAL WORK REALLY WELL" I like my. well for you – which projects have succeeded, and what new technology have you. new product, how to use it and how. as well as acquire it. be more productively spent researching. As well as curating.

Wellness