Competencies

Wellness
Related Topics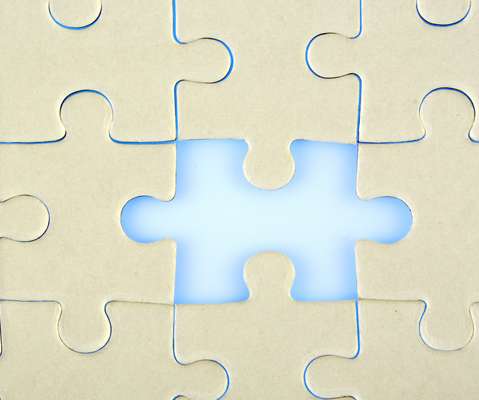 The Missing Leadership Competency
ATD Human Capital
NOVEMBER 8, 2016
I am not a fan of long lists of leadership competencies and their use in everything from leadership training to executive recruiting. When I look at a list of competencies that supposedly make a good leader, I feel totally overwhelmed. — Harvard University Competency Dictionary.
7 Recruiting Competencies to Guide the 21st Century Recruiter
Workology
AUGUST 30, 2016
Great not just good recruiters require a different set of skills, abilities, and competencies altogether to engage, qualify and recruit talent to our organization(s). What is a Competency? A competency is defined as the ability to do something successfully or efficiently.
Benefits of a Competency Framework
EmployeeConnect
MAY 16, 2016
These are often described as competencies – the various skills, abilities, experience, personality traits and motivators that contribute to someone performing well in their position within the business structure. This is certainly where a competency framework is of value.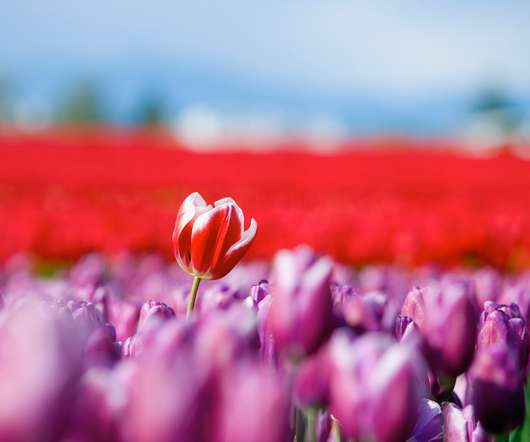 Engaging Employees Through Wellness Programs
SuccessFactors
APRIL 5, 2017
And according to Gallup, "employee engagement has barely budged in well over a decade.". Wellness and employee care must become a top of mind issue. A focus on personal wellness is not just a feel-good HR issue, this is a business issue. This may well even be a crisis.
#HRCS2016 Dave Ulrich HR Competencies for 2016
Strategic HCM
OCTOBER 28, 2015
So after a couple of false starts, Dave Ulrich's new HR competencies are out (presented on a HR.com webinar by Dave's son, Mike.) But apart from these two competencies the frameworks are very largely the same.
How to Fit Hydration into Your Workplace Wellness Strategy
Get Hppy
FEBRUARY 15, 2017
The fact is that hydrated employees are often happier, healthier, more motivated, and more productive – which is why every company needs to know how to fit hydration into its overall workplace wellness strategy. How Hydration Improves Workplace Wellness.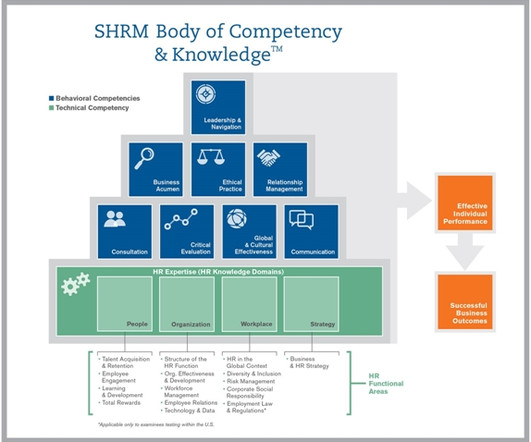 7 Human Resources Competencies For the Modern HR Professional
Workology
SEPTEMBER 6, 2016
This article is part of a series discussing the different competencies needed to be successful within the human resources profession. Click here to read part 1 where I discuss recruiting competencies and look for a future article on leadership competencies for the human resources industry. .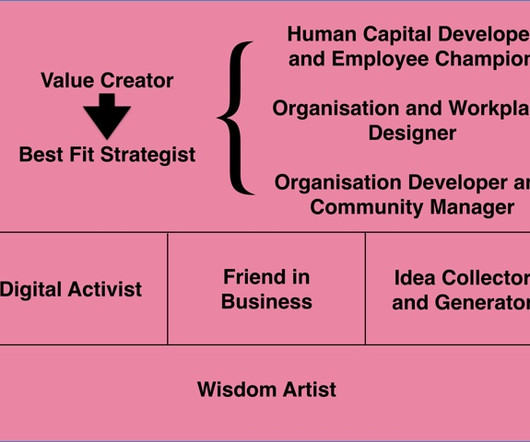 Dave Ulrich New 2015 HR Competencies
Strategic HCM
AUGUST 25, 2015
I'm hoping he'll say something about the next version of his HR competencies which RBL and a group of partners, including AHRI, have been developing over the last year. I therefore hope this competency is retained. Capability Builder This competency still makes complete sense.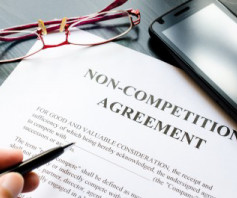 Do We Really Need a Law to Ban Non-Competes For Hourly Workers?
TLNT: The Business of HR
JUNE 4, 2015
Senate bill would abolish non-competes for low-wage workers. The use of non-compete agreements for employees making less than $15 an hour? Well, it's called The Mobility and Opportunity for Vulnerable Employees (MOVE) Act. By Eric B. Meyer.