Payscale
Related Topics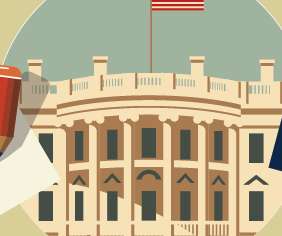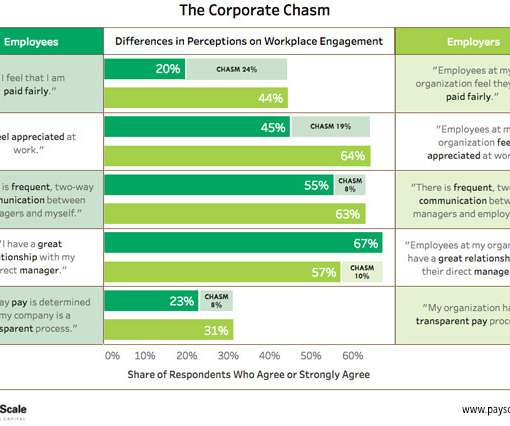 PayScale's 2017 Compensation Best Practices Report Is Here
Compensation Today
FEBRUARY 15, 2017
Today we release the eighth annual installment of PayScale's Compensation Best Practices Report. Results from PayScale's 2017 Compensation Best Practices Report support this disconnect: 44 percent of employers believe their employees are paid fairly, but only 20 percent of employees agree.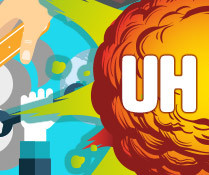 PayScale Index shows wilting wages for STEM jobs
Compensation Today
APRIL 14, 2015
According to the new PayScale Index , wages for previously hot performing STEM (science, technology, engineering, math) jobs grew just 1.0% After incredible growth, the industry is kind of taking a breather this quarter," said Tim Low, PayScale Vice President of Marketing.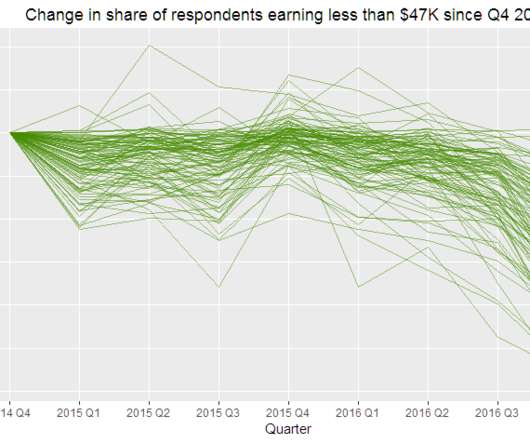 New PayScale Data Shows Companies Complying with Proposed FLSA Changes Anyway
Compensation Today
DECEMBER 6, 2016
PayScale's unique dynamic data has allowed us early visibility into a trend showing just that: it appears that companies are following through with the proposed changes, regardless of whether the revised changes go into effect or not. This FLSA stuff is getting convoluted.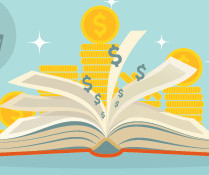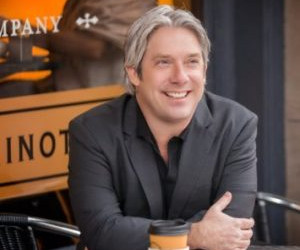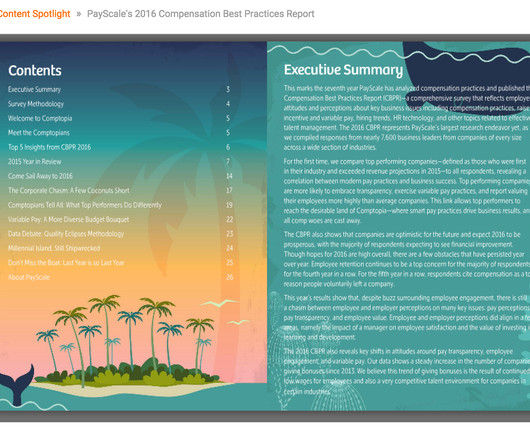 Fresh News! The PayScale Content Center has been revamped.
Compensation Today
MARCH 25, 2016
Jade Makana, Director of Content Marketing, B2B Hi readers, You may have noticed something a little different the last time you visited the content section of the PayScale website. Did you know that PayScale has a whole content section dedicated to videos and tools?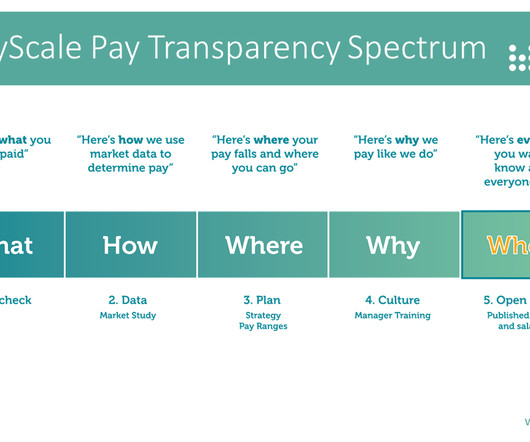 Compensation Can Be FUN!
Compensation Today
SEPTEMBER 23, 2016
As a longtime PayScale user and evangelist, I was beyond excited when the team asked me to present at Compference. Just as PayScale makes compensation accessible for the non-compensation practitioner, the panel discussions had something for all levels of expertise.